Guess which hotel in Stockholm that Justin Bieber picked?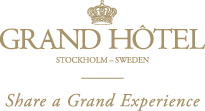 When one of the world's most popular artists left a hotel in Stockholm there was over 1000 female fans outside screaming. The popular guy is Justin Bieber and he was seen leaving the historic hotel with an ex-girlfriend - Selena Gomez. If you're wondering which hotel he stayed overnight at during his Stockholm visit, the answer is the Grand Hotel. Perhaps not surprisingly for those who know much about hotels in Stockholm? Has he stayed there in the past and been satisfied or has he been recommended to stay at the hotel by someone else? Or is might even be Selena Gomez who wanted to stay at Grand Hotel?
Why did Bieber and Gomez select Grand Hotel?
There's really not that many excellent luxury hotels in Stockholm with traditions that can handle major celebrities. Grand Hotel is easily an obvious choice because of its excellent location, long history and excellent service. To book a room at the Grand Hotel, you usually pay £350-600 per night, so that is nothing impossible for most visitors to pay anyway. If you are really lucky you might end up in the same room as Justin Bieber..
Below is a video taken by a paparazzi trying to photograph Justin Bieber outside the Grand Hotel in Stockholm. Ps. Turn down the volume a little for Justin Bieber fans are screaming really loud..
Continue to...
››More
hotel news
››Go back to
Main page